About Us
Our Ellijay location was opened in 2006, but we have been practicing dentistry in Georgia and Florida since 1981. Mountain Dental Associates is located behind Walmart, off of Eller Rd on the left side, almost to the end of Eller Rd. The address is 294 Eller Rd, Ellijay, GA 30536.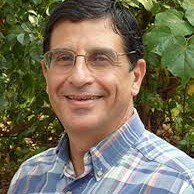 Craig T. Ajmo (known as Dr. Craig to his patients) is a general dentist who has been practicing since 1981. He is a graduate of Emory University Dental School, and Emory University College. He then spent 3 years in the public health service in South Georgia, working in a primary health care center where he gained a lot of experience in surgeries, root canals, and most of the specialty work in dentistry. As such, he has a very strong foundation in areas that would ordinarily require you to see a specialist.
Dr. Craig is also heavily involved in Dental Research. He is a board member of one of the component boards of the International Association for Dental Research (www.IADR.org), member and speaker for the Dental Practice Based Research Network (www.DPBRN.org), as well as a Champion for Evidence Based Dentistry through the American Dental Association (www.ADA.org).
Dr. Craig has also been very active in our community. He is actively serving on the board for Kids Kottage, a visitation shelter for children. He is also a frequent writer for our local newspaper, having written several articles, mostly dedicated to things you can do for yourself at home.
Dr. Craig and his wife Melinda have been married for over 30 years and have 3 children and 4 grandchildren with more on the way. They are active hikers, bikers and kayakers who love the outdoors. Dr. Craig was raised in the mountains as a child and developed a love of North Georgia while he was at Emory.
Emory University School of Dentistry, 1981
International Association for Dental Research
Dental Practice Based Research Network
American Dental Association
Champion for Evidence Based Dentistry
We are a full service dental office.
CALL US TODAY: 706-515-3500
Hours of Operation: 8:30AM to 5:00PM